Warriors! Here is a crafted prayer for our great nation of Canada. Join us as we pray to our good Father who hears us!
---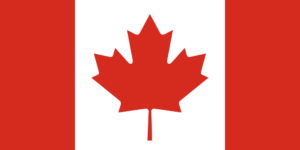 Our Father
In Heaven and who is Holy and with us
Please help our Nation
Please restore our Nation back to greatness, fill our land with life and joy. Please break the chains that have held our Leaders and Citizens into captivity. Set the broken free!
For you have good plans for this Nation so I choose to pray and fight with you!
Please show this Nation how to glorify you, let it see and know you are the true and only God of our lives.
Please don't let damaging drugs take effect only longer, don't let them be legalized. For people do not know what they do or are doing.
Free us and free our Nation. Be the ultimate authority of this Nation and for us to all see and know who to look to. Please bring down the strongholds that have created brokenness within this country and bring forth life and love to all. Let the Nation know and learn your infinite heart and love for us all.
Please release restoration, unity and joy over this land forever and for us to stand firm in you and your word.
Amen.