During a mental break at work, I texted a friend to ask what time she had planned to be at an event we were both to attend that evening. She responded with news that she had cut her finger really bad and it wouldn't stop bleeding!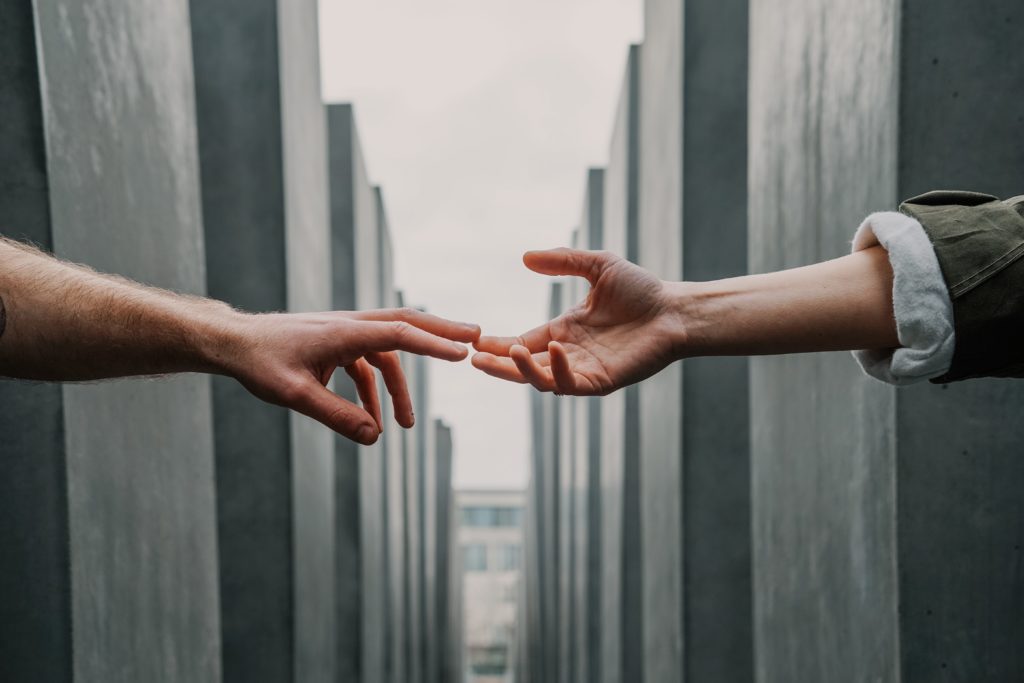 As we continued to text back n' forth – I complimented her on her "chicken-typing" skills, she tried to convince me it was no big deal. Meanwhile I packed up my office for the day and was in my vehicle on my way to her house.
It was 2:00 pm and I hadn't had lunch, that I can tell you. I can also report that I did not have enough water with me to drink. I cannot tell you how many pieces of gum I chewed on the drive. For me this was a recipe for disaster!!
When I'm out of resources and answers, I lean on the One who does.
"Sweet Lord Jesus, if ever there is a time for You to keep me from fainting, this would be that time. That is, of course, if You didn't already know…just sayin'"
There is something that makes me physically uncomfortable – nauseous even – when it comes to wounds of this nature. The blood doesn't bother me. The condition of the wound will lay me out flat on the floor. I mean just the description of it is enough…
BUT
What message do you think it would have communicated to my friend if instead of going to help tend to her mangled finger (because how it makes me uncomfortable), I texted, "It'll be alright. Remember God's promise to never give you more than you can handle. You got this!!"
How many of us have said and/or heard, "God will not give you more than you can handle"? I have.
Where did this platitude come from? Would you be surprised to learn this is not Scripture? The actual Scripture we "think" we are using to bring comfort is,
"No temptation has overtaken you except what is common to man; and God is faithful, He will not allow you to be tempted beyond what you are able, but with the temptation will provide the way of escape also, that you may be able to endure it."                                              
1 Corinthians 10:13 NASB
Paul is talking about temptation, not hardships. He's talking about temptations of idolatry, living and acting immorally, needlessly "trying" the Lord and grumbling.
He is not talking about the things that wound us, that steal from us, trials of life, etc.
I love how Holy Spirit brings His word to my spirit to correct the errors in my thinking. For I have been guilty of offering well-meaning; albeit empty, platitudes to offset my own awkwardness around someone who is broken and hurting, to offset the answers that I don't have.
"They dress the wound of my people as though it were not serious."
Jeremiah 6:14
They dress the wounds of my people as though it were not serious. Peace, peace, they say, when there is no peace.
I read this article called, "6 Reasons to Throw Out the Platitude".
First reason, "They can Minimize the Seriousness of the Situation."
Within this reason, the writer states, "One of the areas where Christians don't do well is in acknowledging the devastation of the wound. We tend to gloss over the devastation of any kind of suffering with Christian platitudes like 'God works all things together for good.' Those are good and glorious biblical truths, BUT when they are misapplied in a way to dampen the horror of evil, they ultimately dampen the goodness of God. If we pretend that the darkness isn't dark, it dampens the beauty of the light."
Listen to Jeremiah 6:14 again. This time from the NASB.
"And they have healed the brokenness of my people superficially, saying 'Peace, peace, but there is no peace".
There I was, to the surprise of my husband, putting myself in a position with full knowledge of how uncomfortable it would be for me and fully aware that I am not qualified as a first responder. I am a hack, at best, with first-aid.
Upon arrival I saw the bloodied mess of paper towels on the counter. I saw the blade of the food processor that she got caught in. I did everything I could to NOT look directly at the wound. This was as real as it gets and words were not the answer. At least not anything I could muster up in that moment.
The Right Person
How then are we to respond when it's awkward? How are we to respond when it's uncomfortable? Do we call in the "professionals"? Those we know who "can," such as the pastor, leaders in ministry, etc.
Jesus showed me that I was the right person because I was there!!
IF it's uncomfortable then BE uncomfortable! IF it's awkward then BE awkward! YOU are the right person when you learn presence over platitude for actions speak louder than words.